Sacred Breathwork™ Intensive in Italy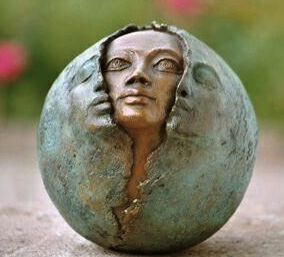 SACRED BREATHWORK™ INTENSIVE
to come ...
Tuscany (Italy)
Monticchiello - Pienza
(100 km from Florence and 200 km from Rome)
with the creator of this ceremony,
Mikkal
Mikkal is a cherokee psychologist, and shamanic healer,
exceptionally in Europe for a few days
and
Minthé
water shaman,
facilitator and certified trainer in Sacred Breathwork™
The Sacred Breathwork™ is a powerful shamanic ceremony using "archaic ecstasy techniques" for intensive healing and a conscious journey of exploration, developed by an internationally renowned psychologist:
Dr C. Michael Smith
(Mikkal)
The ceremony includes sacred and ecstatic music from 48 different cultures
in connection with a connected breathing.
The effect is a kind of "sonic Ayahuasca".
People may experience spontaneous healing process, rebirth, dissolution of some patterns and very ancient problems or addictions.
They usually experience a variety of mystical state, including the experiences of past lives, and healing relationships with people now disappeared.
*
There is an English / French translator for the instructions,
and the shared experience in group after the ceremony
*
How is the ceremony ?
The Sacred Breathwork™ is one of the most beautiful and powerful healing and transformation ceremonies in the world, looking like a theater drama, where each person becomes his own shaman.
It helps us to connect to the Sacred, through non-ordinary states of consciouness, and experiment some normally inaccessible dimension, to access not only to our individual memories but also to those of the collective unconscious.
With help of a specific breathing pattern, based on Holotropic Breathing, and with sacred music of different traditions and cultures, we will explore other dimensions, sometimes contacting archetypes, power animals, or spiritual guides.
Lying on a mattress on the floor, blindfolded, we will let us drive on a trip through breathing and music, guided by the Great Spirit.
Another participant is responsible to watch over us during this trip, but not intervene in any way. The roles are then reversed at the next session.
We will be invited to let our bodies speak, dance and move if necessary, to express ourselves by voice, and at the end of the ceremony, by the art of Mandala (painting, drawing ...)
* * *
Safety context
This ceremony, based on hundreds of years of old indigenous ancestral practices, allows the healing, not only of our life story, but also of problems related to our birth or sometimes past lives, but also connected to the collective subconscious.
Our repetitive behavior patterns or traumas are also highlighted here and find an opportunity to dissolve.
Mikkal and Minthe, both shamans, create a sacred space in which your personal work can be done safely.
Interested persons must also complete a questionnary, and all medical and psychological conditions are taken into account.
* * *
For more informations on Sacred Breathwork
see Mikkal's website :
Mikkal believes that the development of the shaman that lies within you requires powerful altered states of consciousness, in which you explore your own soul, its ability, its injuries and traumas, its potentialities and its sacred goals in life.
When a serie of Sacred Breathwork™ sessions follow each other on several days, the power of the ceremony approaches the power of ancient ceremonies of indigenous shamanic plants in the Peruvian Amazon and the high Andes. We can thus make great progress by dissolving blockages and old patterns (COEX systems).
*
These teachings are
OPEN TO EVERYONE
and do not require
ANY PARTICULAR KNOWLEDGE
*
PRICE
450 EUROS
(without accomodation and meal, see below)
*
Mikkal (C. Michael Smith, Ph.D., USA)
Mikkal is a Cherokee psychologist, and shamanic healer, whose books and documents have built bridges between the best modern psychotherapy systems and the shamanism methods of diagnosis and healing.
He received a full initiation into the traditional Cherokee, Mexican Toltec and Iachak Quechua (Ecuador) healing.
He is the author of two respected sources, creating a bridge between shamanism and modern therapeutic systems: PSYCHOTHERAPY AND THE SACRED [Chicago: CSSR Press, 1995], and JUNG AND DIALOGUE IN SHAMANISM: Retrieving Soul / Retrieving the Sacred [Trafford Books, 2007 m].
Mikkal is director of Crows Nest International Center for Shamanic Studies.
He studied at the University of Chicago, the Chicago Theological Seminary, and the Illinois Professional School of psychology, and has taught Jungian Psychology and Shamanism in Resources Institute [NLP ] in Brussels.
Mikkal is member of the Circle of Wisdom of the Union of Ancestral Traditions and of the Ancestral Shamanism College.
Minthé (Hatch Oh Neh)
Known as "Water Shaman",
From Walloon origin, and adopted by Grandmother Oh Shinnah Fast Wolf,
Minthé is an Apache Warrior Woman, and Water Carryer,
She worked for years alongside Mikkal.
Minthé is a certified shamanic conselor,
facilitator and trainer in Sacred Breathwork™, and director of Crow Nest Europe.
Minthé is member of the Circle of Wisdom of the Union of Ancestral Traditions
and of the Ancestral Shamanism College.
Registration required
(french/english) :
Private consultations :
Mikkal no more gives private consultations,
during the workshops, beside of very special cases
The people wanting a private consultation
are invited to take an appointment with Minthé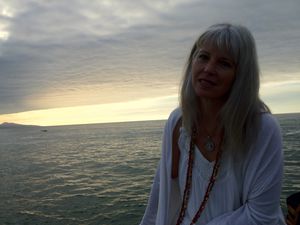 Minthé also gives private consultations on skype.
Endorsement for Minthé As Shamanic Counselor :
"Minthé is a Crows Nest Certified Shamanic Counselor, who has studied and assisted me side by side for several years in my own individual consultations in Europe. She is an integral part of the Crows Nest Centers for Shamanic Studies International Teaching Faculty.
Minthé has developed her own powerful style of engagement consistent with her water shamanism approach. If you need help with some problem or wound you are suffering from, or need to clarify your future life-direction, I strongly recommend her. Her mind is as objective and penetrating as a clinical psychologist's, and her intuitive instincts as strong as any shaman anywhere I've seen on four continents."
- Mikkal –
C. Michael Smith, Ph.D., psychologue jungien, auteur de JUNG ET CHAMANISME EN DIALOGUE: Récupération d'âmes / le retour du Sacré. Directeur de Crows Nest International
Appointments for private consultations :
(limited)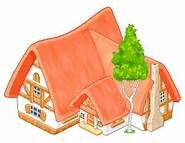 Accomodation :
Mattress in dormitory (luxury) ... 20 euros per night and per person
(photo 3)
or
Rooms in the owner's house (next door):
Room for 4 persons: 30 euros per night and per person
Room for 2 or 3 people: 40 euros per night and per person
Single room: 60 euros per night and per person
* * *
Many bathrooms
10 euros each will be requested (1 time) for the expenses of the house
(water, electricity, cleaning ...)
For hygienic reasons but also safety,
pets are not allowed on the site.
Thanks to organize yourself to come without them.
Meal :
Vegetarian meals prepared on the place at cheap price
(15 euros per day)
Organisation :
Associazione Aurora Festival
http://www.aurorafestival.it/en/2015/seminars/
Tel + 39 346 3622407 Podere Isabella n.16, 53036 Monticchiello Pienza (Si)
C. F. 90023920524
mail: info@aurorafestival.it
For registration, please write to :
Note : The psycho-shamanism involves neither plants nor drugs, is practiced in the respect of individual freedom, and is not a substitute for conventional medicine
How to get there ?
By car
The place is in Monticchiello, near Pienza, 60 km south of Siena, 130 km from Florence, 190 km north of Roma and south of Milan
To get there take the motorway A1 and get off at the Chiusi-Chianciano exit. Follow signs for Chianciano and then for Montepulciano. After S. Albino, turn left for Monticchiello. Just before entering the town turn left in the direction of Pienze. Then then take the first dirt road on your left. Follow the dirt road for 2 km until the panorama of the Val d'Orcia opens up with Monte Amiata in the distance. Down at the bottom of the hill ahead you will see two stone houses. You have arrived!
By plane
The nearest airport is in Florence's, 140 km away, then Rome's, 215 km.
From the Florence airport take a bus to the Santa Maria Novella train station. From Rome take the train to Termini Station.
By train
The nearest train station is Chiusi/Chianciano, on the Milan-Bologna-Florence-Rome line.
Trains leave for these cities more or less every hour. A taxi from Chiusi station costs 40€, if you are a group we can organize a van for the same price.